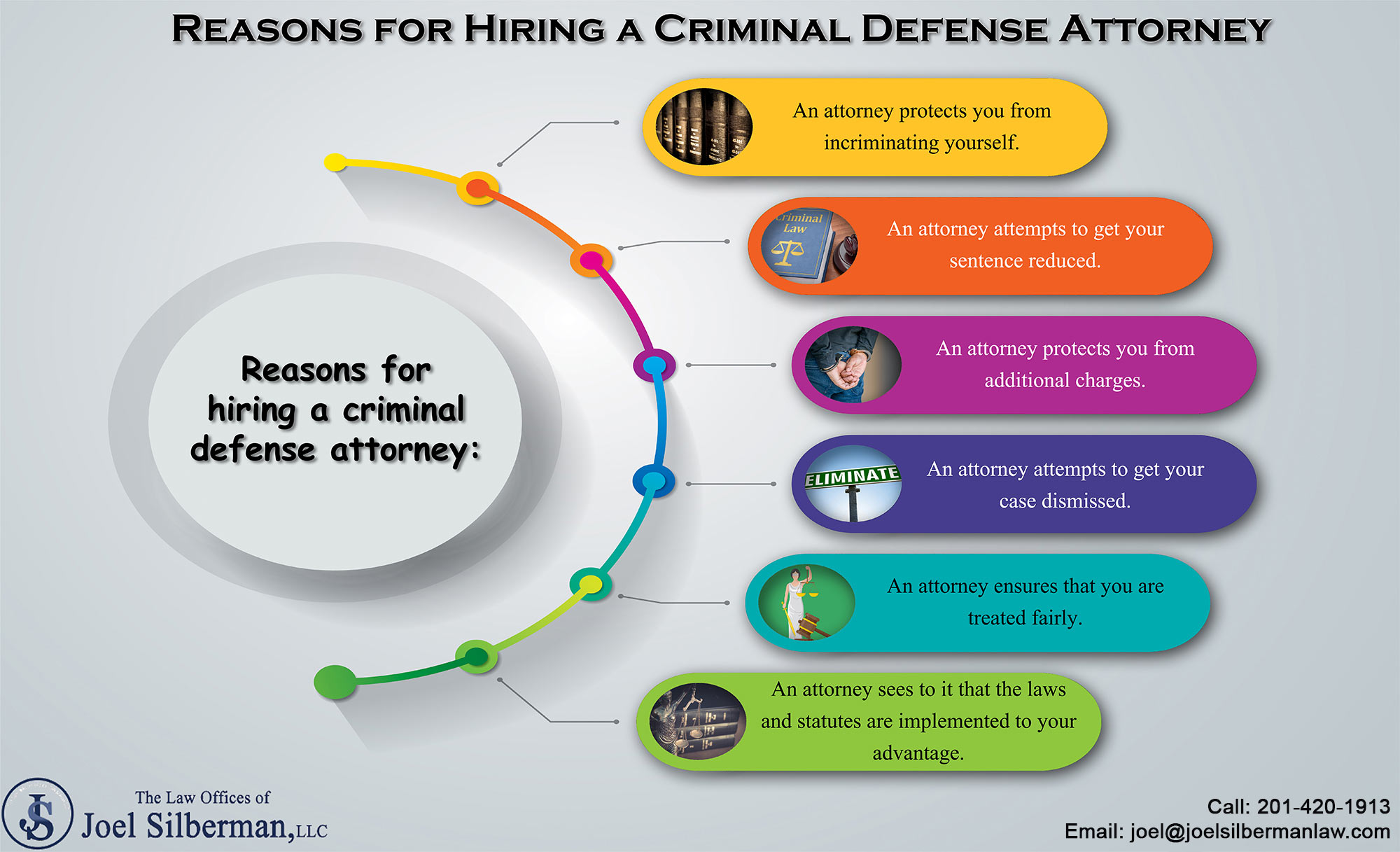 In New Jersey, driving without a valid license is a criminal offense and may lead to serious consequences. Driving without a prior license can lead to a fine of up to $500 and imprisonment for up to 60 days. The person will be ineligible for a license for 180 days. Driving without a license with proof of a prior license may lead to a fine of up to $500 and imprisonment for up to 60 days. If you have been charged with driving without a license in New Jersey, let our experienced criminal defense attorneys pursue the best possible outcome in your case. Call (800) 889-3129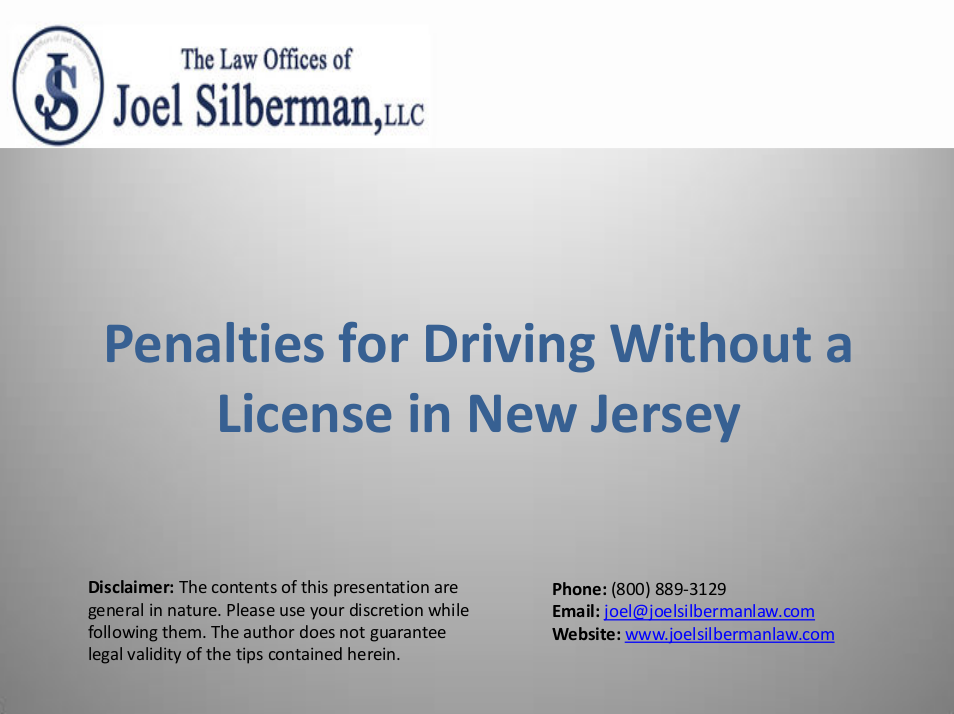 click here to
download
A criminal defense attorney can protect you from incriminating yourself and from additional charges. If you are faced with a criminal charge and need legal representation, contact The Law Offices of Joel Silberman, LLC. Call 800-889-3129 or email joel@joelsilbermanlaw.com.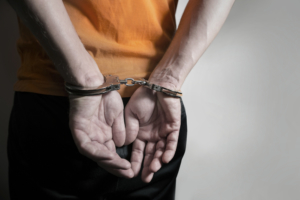 Many people think that once you have been charged for a criminal offense, there is not much that a criminal defense attorney can do to reduce the sentence. However, hiring an experienced attorney could be in your best interest. Not only can an attorney get your sentence reduced and protect you from additional charges, but they can also help get your case dismissed.
Having to deal with the police or the prosecutor may not be easy if you are on your own. You may be vulnerable to being treated unfairly or taken advantage of by other parties. Moreover, if you are not an experienced attorney, you will not know the full extent of the legalities involved in your case. If you have a knowledgeable criminal defense attorney to represent you, he or she will make sure that you are treated fairly and that the laws and statutes work for you to reduce your sentence or have your charges dismissed altogether.
If you are considering representing yourself, remember that if you are not familiar with the law and the legal system, you may end up incriminating yourself. With an experienced attorney by your side, you can rest assured that no such mistake will happen and that you will be represented to the fullest extent possible. Even when it comes to facing the representatives of the justice system such as the prosecutor, judge and other officials during your trial, you will always be at an advantage if you hire a criminal defense attorney who is familiar with all the proceedings.
Contact Us
At The Law Offices of Joel Silberman, LLC, no case is too big or too small. Whether you have been issued a summons for municipal court or you have been charged with a first degree offense, you will receive the same aggressive and hard-hitting representation. If you are faced with a criminal charge and need legal representation, call (800) 889-3129 or email at joel@joelsilbermanlaw.com.
A criminal defense attorney can help you with all the legal procedures, attempt to get your penalties lowered and help you get a fair settlement or plea deal. If you need a criminal defense attorney, get in touch with the law offices of Joel Silberman. Call us at 201-273-7070 or toll free at 800-889-3129 today. You can also Email us at joel@joelsilbermanlaw.com.
Driving under the influence (DUI) is a crime of driving a motor vehicle while impaired by alcohol or drugs. If you are arrested for DUI, then hiring a criminal defense attorney will help you.
Three Phases of DUI Detection
In DUI investigations, police officers follow guidelines during the process. There are three phases in the DUI investigation.
Vehicle in motion: In this phase, the officer decides whether to stop the vehicle by observing the manner in which the vehicle is driven. If the officer stops the vehicle without a probable cause, then it is a violation of the United State Constitution.
Personal contact: In this phase, the officer makes face-to-face contact with driver and observes appearance, behavior, coordination, and verbal interaction.
Test: In this phase, the officer tests the driver's blood alcohol level. The driver has a right to refuse the test, but may be penalized.
Criminal Defense Attorney in NJ
When you are facing criminal charges, you need to hire a criminal defense attorney to fight for you. Attorney Joel Silberman, a NJ criminal defense attorney, is dedicated to fight for individuals that are facing federal, state and municipal charges. Contact attorney Joel Silberman at 201-273-7070.