The Right to Evidence Disclosure in Criminal Discovery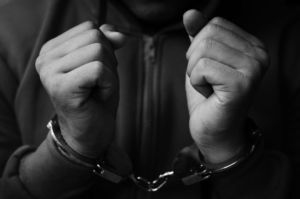 When a person is accused of criminal charges, the justice system has procedures and protocols in place that govern the way in which the accused is determined to be guilty or not guilty. In addition, there is a rule that makes the person who has been formally accused of a crime entitled to disclosure of the evidence and information. This evidence or information is known as discovery and the defendant has the right to receive it before trial.
Types of Discovery
Discovery material may include police personnel records, medical records relating to injuries, any criminal records of witnesses, recordings of police interviews of victims, defendants or witnesses, and photographs of the alleged crime scene. A police report is typically the first item of discovery that a criminal defense attorney receives. It will contain the names of any victims and witnesses as well as their statements. It will also have observations from the police officers and other important information regarding the incident.
In addition, under the Constitution, the prosecution must disclose exculpatory evidence within its possession or control to the defense. Exculpatory evidence is evidence that tends to contradict the defendant's guilt or supports a lesser punishment.
Defense attorneys submit a request asking for the aforementioned evidence. If the evidence is not handed over to the defense attorneys intentionally or unintentionally, it is a violation of the law.
An experienced criminal defense attorney will understand the complexities that come with a criminal case. If you or your loved one has been accused of a crime, hiring a criminal defense attorney will help you and your case.
Contact Our Experienced Criminal Defense Attorneys
If you or a loved one has been arrested and charged with a crime, speak to our experienced criminal defense lawyers as soon as possible. We have the extensive knowledge, experience and skills necessary for handling criminal cases. Our criminal defense lawyers will diligently work to protect your rights and fight on your behalf to avoid a serious conviction. Call 201-420-1913 or email joel@joelsilbermanlaw.com.