Joel Silberman has been included among the Super Lawyers, New Jersey 2023.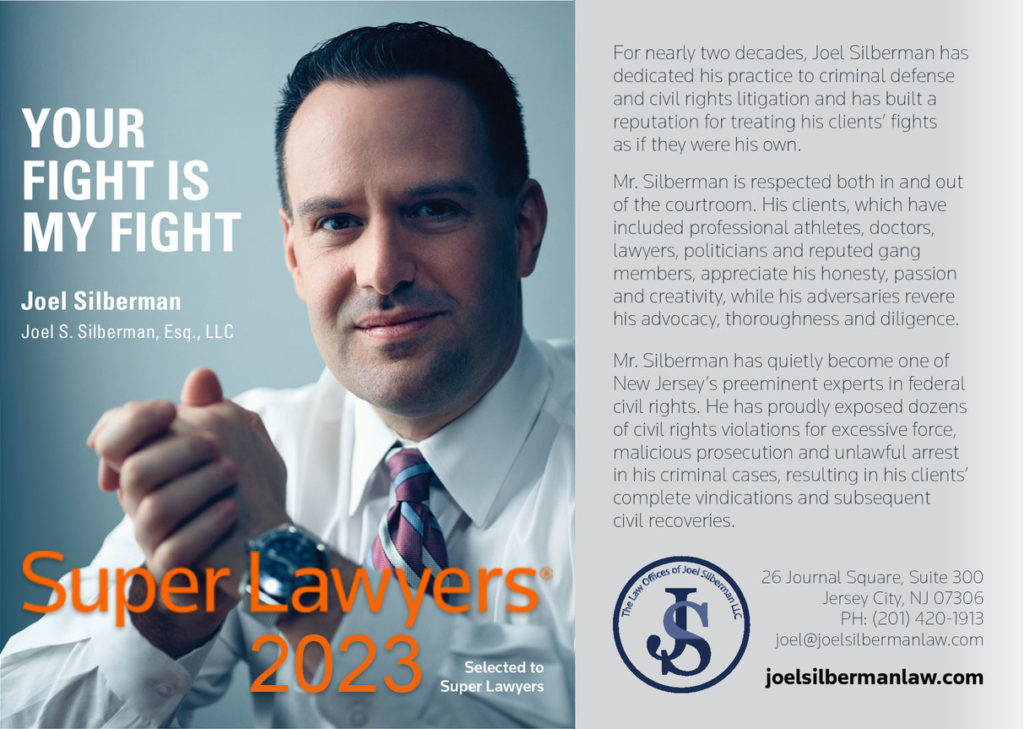 For nearly two decades, Joel Silberman has dedicated his practice to criminal defense and civil rights litigation and has built a reputation for treating his clients' fights as if they were his own.
Mr. Silberman is respected both in and out of the courtroom. His clients, which have included professional athletes, doctors, lawyers, politicians and reputed gang members, appreciate his honesty, passion and creativity, while his adversaries revere his advocacy, thoroughness and diligence.
Mr. Silberman has quietly become one of New Jersey's preeminent experts in federal civil rights. He has proudly exposed dozens of civil rights violations for excessive force, malicious prosecution and unlawful arrest in his criminal cases, resulting in his clients' complete vindications and subsequent civil recoveries.